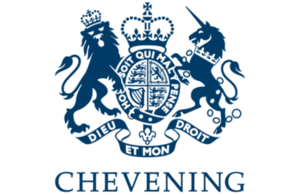 The Chevening Scholarship program stands as a distinguished global initiative supported by the government of the United Kingdom. Its overarching mission is to empower exceptional individuals with leadership potential from all corners of the world, enabling them to embark on a transformative academic journey by enrolling in a one-year master's program of their choice at a prestigious UK university.
At its core, the Chevening Scholarship represents a flagship endeavor of the UK government, offering a pathway for promising leaders and influencers from diverse backgrounds to enhance their knowledge and skills through a tailored one-year master's degree curriculum at a reputable UK university. This scholarship encompasses a comprehensive support system, covering tuition fees, living expenses, travel provisions, and additional stipends. By relieving financial burdens, recipients are empowered to devote themselves fully to academic excellence and personal development.

Advertisement

Scholarship description
Host University: Various universities in the United Kingdom
Host Country: United Kingdom
Study Level: Master's degree
Scholarship Type: Fully funded
Scholarship Worth: Full cost of tuition fees, monthly stipend for living expenses and additional allowances for essential expenses.
Eligible Countries: International students.
Subjects Available: Business and Economics, Engineering, International Relations, Journalism, Law, Public Administration, Science and Technology, and Social Sciences.
Application Deadline: Usually falls in November each year. Check the official website.
The Chevening Scholarships offer an opportunity for international students pursuing master's degrees in fields such as Business and Economics, Engineering, International Relations, Journalism, Law, Public Administration, Science and Technology, as well as Social Sciences.
The program is designed to help individuals with strong leadership potential and a clear commitment to driving positive change in their home countries and communities after completing their studies. By becoming Chevening Scholars, recipients become integral members of a global network bound by shared values, fostering international cooperation and mutual understanding.
Scholarship Benefits:
The Chevening Scholarship provides comprehensive support to outstanding individuals aspiring to pursue postgraduate studies in the UK. Awardees receive full coverage of tuition fees, allowing them to focus solely on their academic journey.
Beyond academic funding, the scholarship includes a generous monthly stipend to cover day-to-day expenses during the scholars' stay in the UK. Additionally, recipients are provided with a round-trip economy class airfare to and from the UK, facilitating a smooth transition for their educational pursuit. With a commitment to scholars' well-being, the scholarship encompasses supplementary allowances for essential expenses, fostering a supportive and enriching environment for all beneficiaries.

Advertisement

Eligibility Requirements:
To be considered for a Chevening Scholarship, aspiring candidates must meet the following eligibility criteria:
Hold citizenship in an eligible country or territory.
Have successfully completed an undergraduate degree (or equivalent) and possess a minimum of two years of work experience (requirements may vary by country).
Fulfill the academic prerequisites for the chosen master's program at a UK university.
Demonstrate leadership potential and the ability to contribute to the advancement of their home country after completing the program.
Application Process:
The application process for the Chevening Scholarship involves the following steps:
Create an account on the official Chevening website and carefully review the provided guidance.
Complete the online application form, providing information about personal background, education, professional experience, and future aspirations.
Submit mandatory documents through the online application portal, including academic transcripts, reference letters, and a valid passport or national ID.
Prepare for an interview if shortlisted, which could be conducted in person, via video conference, or over the phone.
Await the final decision, typically communicated around April or May of the following year.
Supporting Documents:
Applicants are required to submit the following documents:
Valid passport or national ID
Academic transcripts and degree certificates
Recommendation letters from two referees
English language proficiency test results (if applicable)
Comprehensive curriculum vitae (CV)
Statement of purpose outlining the applicant's interest in their chosen field of study and how they plan to contribute to their home country
Admission Requirements:
Admission prerequisites vary depending on the UK university and program. Prospective applicants should carefully review the specific entry requirements for their chosen course at their preferred UK institution.
Language Requirements:
Applicants must meet the Chevening English language requirement by presenting valid evidence of English language proficiency or qualifying for an exemption. Accepted English language tests include IELTS, TOEFL iBT, PTE Academic, and C1 Advanced (formerly known as Cambridge CAE).
The Chevening Scholarship offers more than just financial support; it presents an opportunity for a world-class education and membership in a global network of thinkers. This scholarship is a transformative journey that equips recipients to become tomorrow's leaders, driving change in their home countries and beyond. The educational landscape of the United Kingdom awaits those with brilliance and potential – seize the Chevening Scholarship and embark on a journey of growth and influence.
Official Website:
For detailed information and the most up-to-date application guidelines, please visit the official Chevening Scholarship website: https://www.chevening.org/